Camille M. Burke
Chief Operating Officer, Cappella Living Solutions and Christian Living Communities
As COO, Camille M. Burke is responsible for the vision, direction and growth of Cappella Living Solutions. She helps clients plan, design and manage their senior housing and healthcare services. In addition to providing management consultation to existing communities, Camille assists clients in project development. She advises on space programming and product mix; coordinates all members of the project development team to ensure efficient processes; creates the management structure; handles executive recruitment; and drives desired outcomes.
Camille has been in the senior living industry since 1999 and has a background in hospitality. She began her career with CLC in 2004 as Director of Sales & Marketing for the proposed Holly Creek Retirement Community. Financing for construction of this new community was contingent on pre-selling 70% of the independent living units, and her marketing efforts beat this target. Camille also opened and operated Holly Creek as its first Executive Director and routinely exceeded all of the benchmarks in the Holly Creek bond covenants. She served as Vice-President 
and Chief Operating Officer of CLC between 2007 and 2014, where she led the organization in attaining five-star ratings in all three communities and maintained stabilized occupancy during the recession of 2008. She also managed the repositioning of the Clermont Park Campus.
In 2010, Camille completed the LeadingAge Leadership Academy. She holds a Bachelor of Science degree in Restaurant, Hotel and Institutional Management from Texas Tech University in Lubbock, Texas.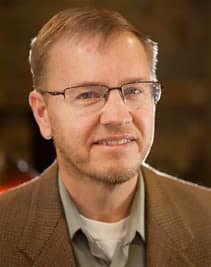 Jeff Trout, CPA
Vice-President of Finance
Jeff has more than 23 years of experience in accounting and financial management. He directs the overall financial operations of Cappella Living Solutions and assists clients in financial modeling, business plan development and market research.
Jeff provides consulting services to clients in the areas of financial modeling, project development and operations including preparing pro forma analyses for proposed Life Plan Communities and assisted living/memory support communities, assessing the impact of new services, and benchmarking a client's financial indicators. He also assists clients in obtaining financing for development and renovation projects including advising on operational issues, financial planning and project financing.
Before joining Cappella, Jeff served as the Chief Financial Officer at CLC for 10 years and as its Chief Project Management Officer for five years. In these roles, Jeff was responsible for accounting and finance functions for the entire organization and was involved in over $250 million in financing transactions, including tax-exempt bond, construction loan and bank financing. Jeff holds a Bachelor of Science in Accounting from Bob Jones University in Greenville, South Carolina. He is a member of the Colorado Society of CPAs and American Institute of CPAs.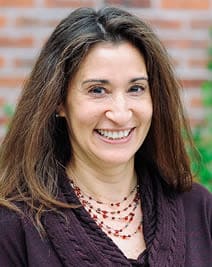 Katrissa Gates, RN, BSN, NHA, RAC-CT
Regional Director of Clinical Services
Katrissa joined the Cappella Living Solutions team as our Regional Director of Clinical Services. She brings a wealth of experience to this position, having started her healthcare career in 1982. She is a licensed Registered Nurse in multiple states, has her Colorado Nursing Home Administrator license, Assisted Living certification, and is a Resident Assessment Coordinator – Certified (RAC-CT). She supports all of the Cappella Living Solutions managed communities.
Prior to joining Cappella, Katrissa was the Regional Director Clinical Operations with the Brookdale CCRC West division. Katrissa draws on experience including knowledge of operations in Nursing Homes, Skilled Rehab, Assisted Living, Memory Care, Marketing, Clinical Care, Hospice, MDS and Nursing.
She firmly believes in positivity, transformational leadership, and team building resulting in open communication and enhanced working environments. Katrissa graduated from Regis University in Denver, Colorado with a Baccalaureate Degree in Nursing.
In addition to this team, we have access to a deep bench of professionals at the Christian Living Communities office who support all communities, whether managed or owned.