Camille M. Burke
Chief Operating Officer, Cappella Living Solutions and Christian Living Communities
As COO, Camille M. Burke is responsible for the vision, direction and growth of Cappella Living Solutions. She helps clients plan, design and manage their senior housing and healthcare services. In addition to providing management consultation to existing communities, Camille assists clients in project development. She advises on space programming and product mix; coordinates all members of the project development team to ensure efficient processes; creates the management structure; handles executive recruitment; and drives desired outcomes.

Camille has been in the senior living industry since 1999 and has a background in hospitality. She began her career with CLC in 2004 as Director of Sales & Marketing for the proposed Holly Creek Retirement Community. Financing for construction of this new community was contingent on pre-selling 70% of the independent living units, and her marketing efforts beat this target. Camille also opened and operated Holly Creek as its first Executive Director and routinely exceeded all of the benchmarks in the Holly Creek bond covenants. She served as Vice-President 
and Chief Operating Officer of CLC between 2007 and 2014, where she led the organization in attaining five-star ratings in all three communities and maintained stabilized occupancy during the recession of 2008. She also managed the repositioning of the Clermont Park Campus.
In 2010, Camille completed the LeadingAge Leadership Academy. She holds a Bachelor of Science degree in Restaurant, Hotel and Institutional Management from Texas Tech University in Lubbock, Texas.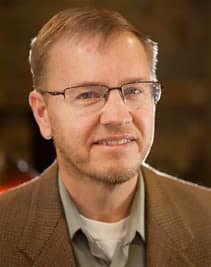 Jeff Trout, CPA
Vice-President of Finance
Jeff has more than 23 years of experience in accounting and financial management. He directs the overall financial operations of Cappella Living Solutions and assists clients in financial modeling, business plan development and market research.

Jeff provides consulting services to clients in the areas of financial modeling, project development and operations including preparing pro forma analyses for proposed Life Plan Communities and assisted living/memory support communities, assessing the impact of new services, and benchmarking a client's financial indicators. He also assists clients in obtaining financing for development and renovation projects including advising on operational issues, financial planning and project financing.

Before joining Cappella, Jeff served as the Chief Financial Officer at CLC for 10 years and as its Chief Project Management Officer for five years. In these roles, Jeff was responsible for accounting and finance functions for the entire organization and was involved in over $250 million in financing transactions, including tax exempt bond, construction loan and bank financing. Jeff holds a Bachelor of Science in Accounting from Bob Jones University in Greenville, South Carolina. He is a member of the Colorado Society of CPAs and American Institute of CPAs.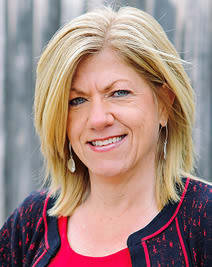 Jill Hiller
Regional Sales & Marketing Director
Jill has more than 30 years of proven sales and marketing experience and has lead teams ranging from five to 45. Within her current role she trains and supports the sales and marketing teams at Cappella Managed Communities. Jill's areas of expertise include occupancy challenged communities, competitive shop consulting and new construction. Throughout her career, Jill has inspired her teams to overcome market share and census challenges by teaching them the consultative approach to selling. 

Jill holds a Bachelor of Science in Business Management, with a minor in Accounting from the University of Phoenix. Prior to joining CLC, she worked for two not-for-profit Continuing Care Retirement Communities in Denver, Colorado and Boise, Idaho. Before moving into the senior living industry in 2008, Jill's career included 

Kayleen Gibson
Project Manager
Kayleen joined Christian Living Communities in 2010 and has worked in a number of different capacities within CLC owned and Cappella managed communities. Most recently, she helped to stabilize and bring occupancy to 100% at Bella Vita, a Cappella managed community that had struggled under previous management. Prior to that, Kayleen managed the construction and redevelopment of Clermont Park which included the implementation of a nurse call system and tablet technology in residential living. Currently, she supports the team and clients by facilitating project logistics through planning, coordinating, scheduling, budgeting and project-related administrative tasks. 

Kayleen holds a Bachelor's of Science degree in Human Nutrition and Dietetics from Metropolitan State University and is currently working towards her Master's degree in Project Management.